We're For You, Not Profit
Take the In My Element Challenge, and see how your current bank stacks up against Element. We're pretty sure that you'll be better off and in your element with us (pun intended)!
Scroll down the challenge, and see for yourself.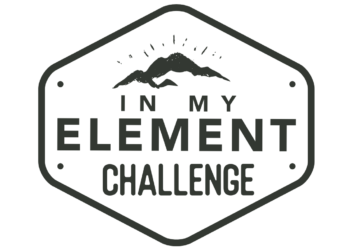 Still Paying Silly Fees? 
Tell Fees to Take a Hike There are all sorts of fees a bank may charge for a checking account. Two really common ones are monthly maintenance fees and minimum balance fees, and we don't charge either of those!
Monthly maintenance fees are charged just for the convenience of having a checking account, usually anywhere from $8 – $15 each month. If your bank charges this, you'll usually see it taken out of your account at the end of each month and it just goes towards "maintaining" the account.
Minimum balance fees are charged if your balance goes below a certain threshold – like you must always have $500 in your account or you get hit with a penalty, for example.
24/7 Mobile Banking Included
We make it super easy to open a new checking account.

Has Your Money Found The Place It Belongs?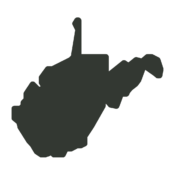 Do you know what your money is doing at your bank? If your money was at Element, it could be supporting local charities, small businesses, and your neighbors right here in West Virginia.
Element is a financial co-operative. That means when your money is with us, it directly supports everything we do at our credit union and all of our members across the Mountain State. From our low rates, fewer fees, and all the things in between – when you bank local, you support local and it's SO rewarding!
You know the place you belong…
West Virginia, Mountain Mama! Now help your money do the same!

Money Hungry? We're Serving Pepperoni Roll$$$ Ever feel like you're always waiting for payday? Not here! You can get your payday up to 2 days early when you have direct deposit of your paycheck with us.
That's helpful to a lot of people because things can get tight in the days before payday. Instead of putting a tank of gas or a trip to the grocery store on a credit card, you can just get your paycheck a little early to cover those last few days. Our checking accounts are designed to be used easily no matter where you are. You can do things like deposit a check from your phone, use mobile banking, and mobile wallets where you can pay from your phone at local retailers.
Imagine if your banking experience could be as perfect as a pepperoni roll.
Well, that's one way to describe what we're aiming to do! 
*Pepperoni rolls not included

Range Anxiety? Our ATMs Are Everywhere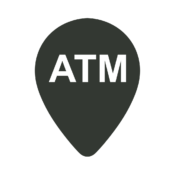 Element: Tell us you're not worried about finding a bank or ATM on your next trip without telling us you're not worried about finding a bank or ATM on your next trip.
You: Joins Element with a checking and debit card that can access over 30,000 surcharge free ATMs nationwide.
With Element's Co-Op Shared Branching access, you can go to other credit unions across the country and access your Element accounts. We also offer surcharge-free ATMs, so you save on those ATM fees, too.
We're local, but ready to go on that trip with you, too!
Did we mention our custom cards yet? Cause, yeah – we have those, too!

How'd you do?
Thanks for taking our In My Element Challenge! Hopefully we answered some banking questions you've always had and helped you think of a few new ones. We're here to help make each of our members' lives better. We're here for you, not profit.
We look forward to helping you get in your element!