Are you an Element Embassador?
Element Embassadors are proud to be in their element! Embassadors are always sharing the perks of banking with Element and the difference a financial cooperative can make in your life. They represent the credit union movement in their daily lives as well, spreading knowledge of Element's products and services to potential members online, at work, school, places of worship and around their neighborhoods too! 
If this sounds like you, Submit Your Application and enter to win rewards!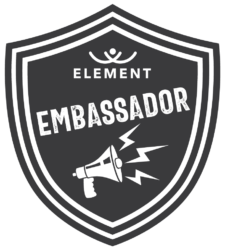 Benefits
Get referral bonuses, share opinions on our products and services, and attend exclusive Element Embassador meetings.

Element Swag
We make sure you're in your element with all of our swag. In need of an extra Element tee for you or a friend? We got you!

Rewards
Make sure to complete your Element Embassador Requirements each quarter for your chance to win our giveaways!
How We Get In Our Element!
Element Embassador Requirements
Each quarter, we'll hold a random drawing of all Element Embassadors for our giveaway. If your name is chosen and you've completed our entry requirements, you'll win the prize that quarter! How easy is that!
Here's how to enter:
Help Element FCU gain one (1) new member* plus complete the Element Embassador Social Media Checklist and Submit Embassador Check-In Form.
*Referred member must be in good standing 60 days after account opening.
Element Embassador Social Media Checklist
Post one photo or video on your social media with your Element swag
Tag @ElementFCU in at least one post on your social media
Share at least one Element FCU post on your social media
Embassadors are responsible for notifying the Element Embassador Program Coordinators each quarter of their progress and achievements. Quarterly check-in forms are due the first week of every quarter.
Looking for more inspiration? Follow us on social media or use our Element Embassador Memes!
Element Embassador Memes
Use our official Element Ambassador memes to spread the word about Element, and complete your social media checklist. Have a fun, Element related meme you've created? Send it over to us, and we'll add it to our collection for others to use!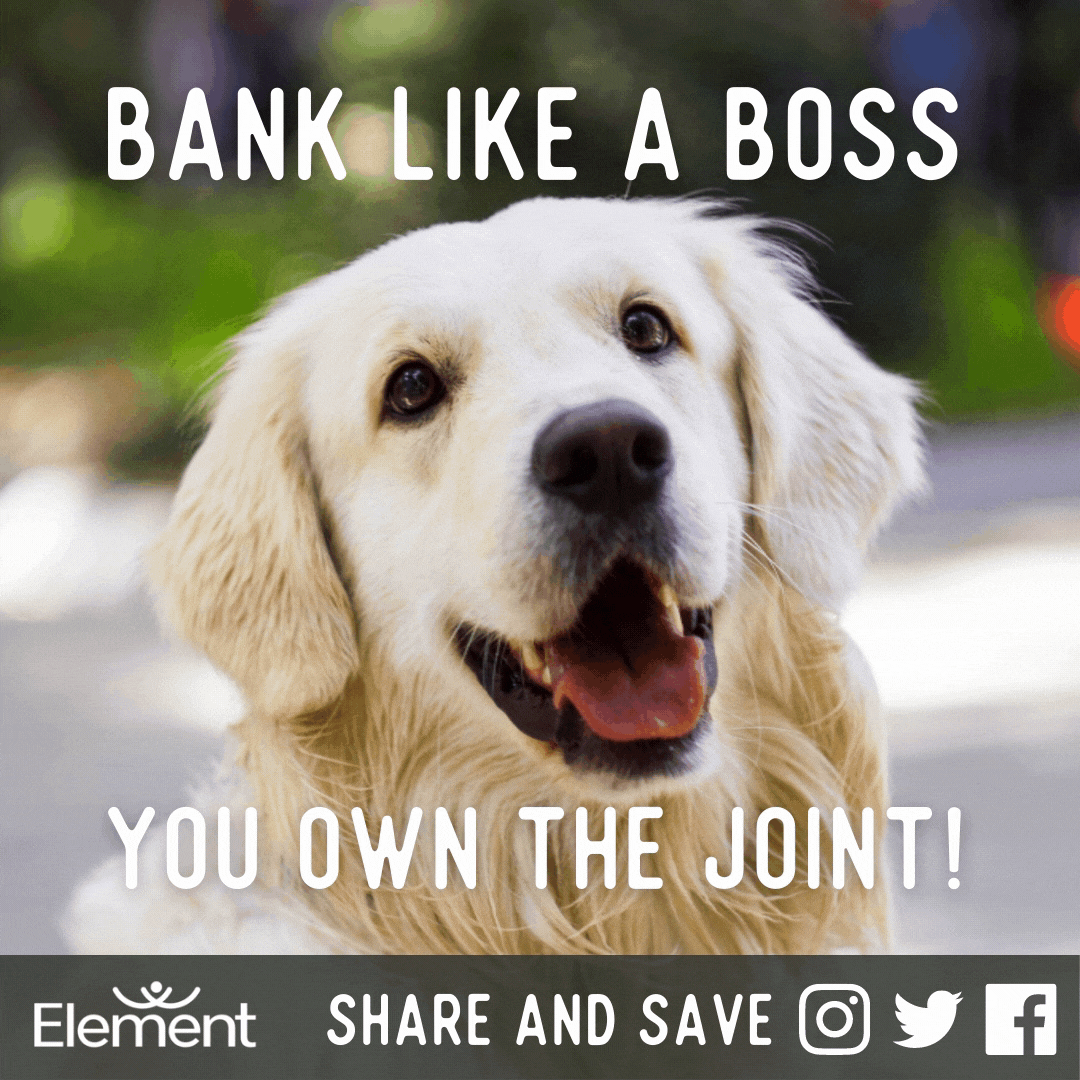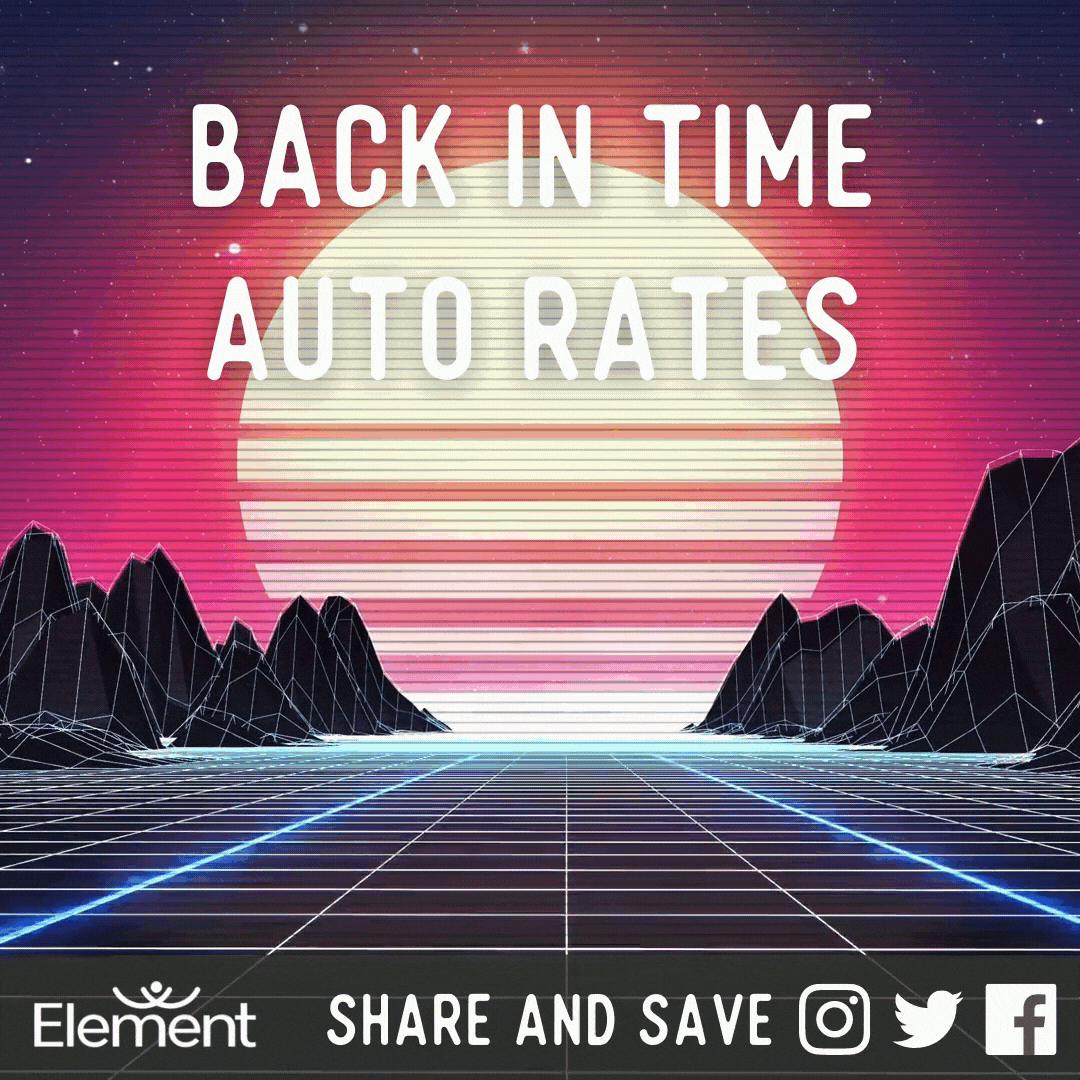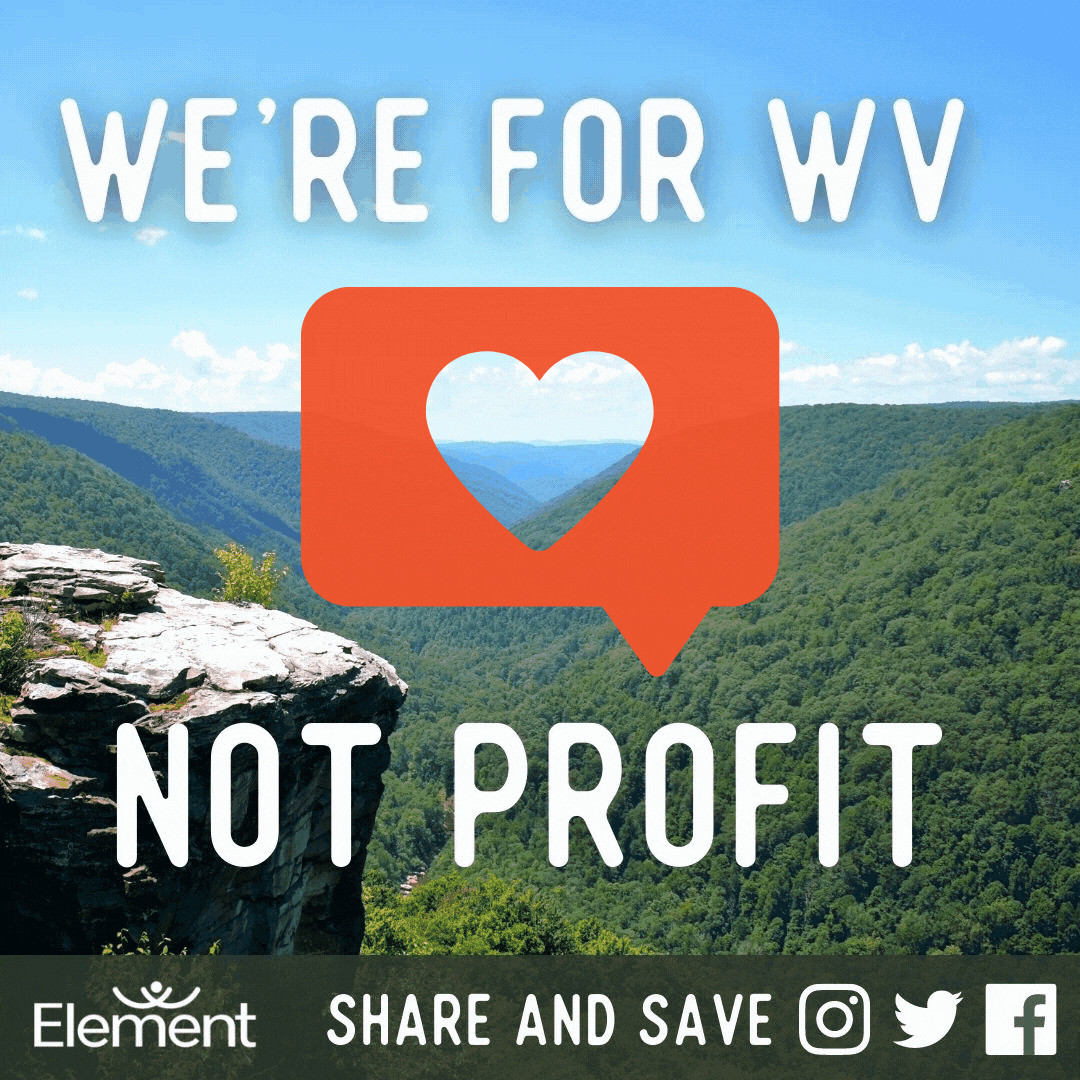 Element Embassador Agreement
Consistently reflect Element's core mission and values when interacting as an Embassador and posting as an Embassador.

Maintain an appropriate online image that aligns with Element's values.

Ability to interact with Element's members, employees, and potential members effectively and professionally.

Use social media applications and tools, including Facebook, Instagram, and/or Twitter to increase Element brand awareness through posts, shares, and the generation of new content to share with target audiences.

Attend virtual or in-person Element Embassador meetings. There are a total of 4 Element Embassador meetings per year.

Attend at least 5 virtual or in-person Element sponsored events per year.