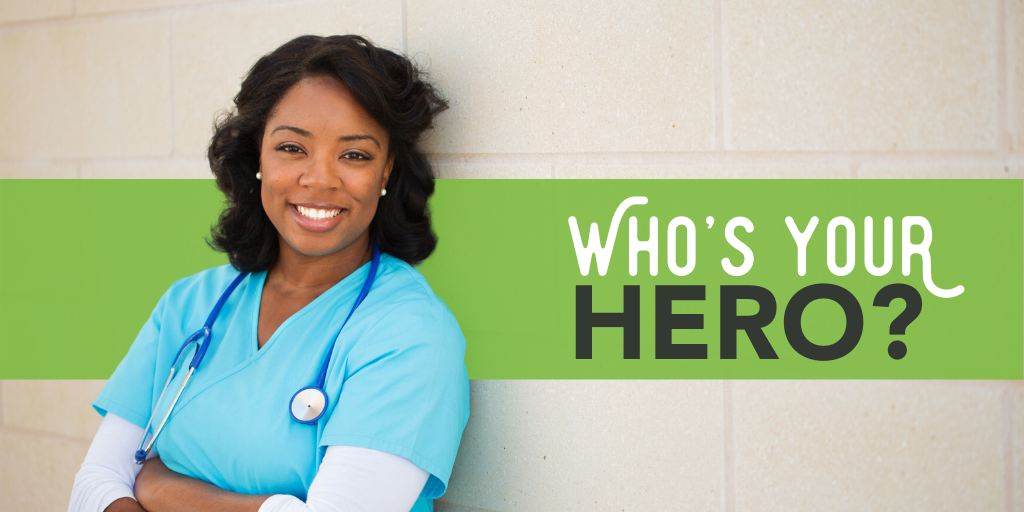 Who's Your Hero?
Element FCU is celebrating your heroes in the month of May!
Nominated heroes will be entered to win a $50.00 gift certificate to the #SpreeWV business of their choice and a $100.00 donation in their name to the #SwipeItForGood charity of their choice.
Let us know who your hero is and why they mean so much to you using the form on this website. If you have any questions about the nomination process please send us an email at Team@ElementFCU.org.
We hope that this giveaway will help spread the joy and gratitude we find in all of our heroes.
By submitting this form, you are consenting to receive marketing emails from: Element Federal Credit Union, 3418 MacCorkle Ave SE, Charleston, WV, 25304, US, https://www.elementfcu.org. You can revoke your consent to receive emails at any time by using the SafeUnsubscribe® link, found at the bottom of every email. Emails are serviced by Constant Contact.
Official Rules 2020 Element Federal Credit Union Who's Your Hero Contest Sponsored by Element Federal Credit Union, 3418 MacCorkle Ave. SE, Charleston, West Virginia 25304. No purchase necessary. All entries have an equal chance of winning. Void where prohibited by law. 1. How to Enter: • Participants must be 18 years or older and a resident of West Virginia • Nominate your hero at ElementFCU.org/Hero 2. Submission Period: • Entry must be submitted after May 5 2020 at 3:00PM EST and no later than May 25 at 5:00PM EST. 3. Winner Selection All eligible entries received during the Submission Period will be entered into a database at the end of the Submission Period. The winner will be chosen by the selection committee. The winner will be announced on or about May 26 at 10:00AM EST. The winner details and instructions for prize will be sent to the e-mail address supplied on the potential prize winner's entry. 4. Prizes • One (1) #SpreeWV gift certificate valued at $50.00. Total Prize Value $50.00 • Prizes are provided by the sponsoring company, Element Federal Credit Union. Prizes awarded in one year should not be taken as an indication of prizes to be awarded in the future. • Winner will be selected by random drawing of eligible entries and will be notified on May 26 at 10:00AM EST via the contact information provided at entry. Winner will also be announced on May 26 at 10:00AM EST via in the branch, website, and Facebook, Instagram and Twitter. • Winner has until May 27 at 5:00PM EST to claim prize. If prize is not claimed by this date, an alternate winner will be selected at random from the remaining eligible entries. • Winners will be solely responsible for any federal, state, or local taxes on winnings. • The estimated odds of winning the contest depend on the total number of eligible entries received during the submission period. 5. Publicity Winner's acceptance of a prize constitutes permission for the Sponsor to use winner's name, address (city and state only) information and likeness, for advertising/publicity purposes and in all forms of media (including posting on web site and/or social media), in perpetuity, without further notice to or compensation in connection with said Sweepstakes or the prize awarded. Additional Information • The contest is subject to all applicable federal, state, and local laws and regulations. In the event of conflicting law, the law of West Virginia will prevail. • Official rules and a list of winners are available by request. • NO PURCHASE NECESSARY: To enter by mail, hand-print your complete name, address, city, state, zip, phone number (including area code) and the words "2020 Element SpreeWV Giveaway Contest" on a 3″x 5″ card, and mail in a stamped #10 envelope, hand printed, to: "2020 Member Giveaway", Element Federal Credit Union, 3418 MacCorkle Ave. SE, Charleston, West Virginia 25304. Mail-in entries will be accepted beginning May 4 and must be received by May 25. One entry per person. No mechanical reproductions permitted. Entries become the sole property of the Sponsor and will not be acknowledged or returned.