2020 In My Element Scholarship Application
The 2020 In My Element Scholarship is for our community, to encourage and assist everyone in reaching their financial goals through education. Awards are granted without regard to race, color, creed, gender, sexual orientation, disability or national origin. Two (2) $1,000 scholarships will be awarded. Applications due by April 30, 2020. Announcement of the scholarship winner will be made on or before June 15, 2020.
Here's how to apply:
Please read each question carefully and complete all entry form data/press submit. Once you reach the video essay questions, stop typing and get in front of the camera! Then, answer each video essay question in your video. This has to be the easiest and most convenient scholarship ever! Kinda' like banking with us… Most importantly, remember to be creative, be unique and get in your element! For help or assistance contact us at 304.721.4145 ext 102 or email Team@ElementFCU.org.
---
Eligibility
The following criteria must be met in order to qualify for consideration:
Applicant is a member or dependent child of a member of Element FCU. A dependent child is defined as a naturally born/legally adopted child, a stepchild and/or a legal ward supported principally by the parent or guardian). Element CU Board of Directors, Supervisory Committee, Scholarship Committee Members, employees, and dependents of those listed, are not eligible to participate.
Applicant must be either a high school senior planning to enroll, or anyone currently enrolled in a full-time undergraduate course of study at an accredited two or four-year college, university, or vocational/technical institute.
Applicant must submit at least one letter or video of reference.
Applicant must submit a video answering all questions listed in the video essay question section.
Read our Official Rules for more information concerning eligibility.
---
Video Essay Questions
Element is a Federal Credit Union in Charleston West Virginia. Credit Unions are not-for-profit financial institutions aimed at serving our community for the good of people, not profit. Working for the good of the people, not for profit gets us in our element.
Please include each of the following questions in your video submission:
In what specific ways have you noticed the impacts and results of non-profits in West Virginia and/or your community?
How do you aim to serve the community for the good of people, not profit, in college and/or in your future profession?
Being in your element means staying true to yourself and impacting those around you positively. When do you feel most in 'your element' and why?
---
Video/Photo Release
Please also fill out and attach Element FCU's Photo/ Video Release form, granting Element FCU permission to use your photo or video in future promotional materials. You may download at the following link, fill it out, snap a photo with your smart phone, save to your computer, and upload as directed below. Download now.
WHAT MEMBERS SAY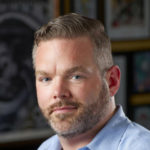 Nick
/ Member since 2007
I trust and rely on Element Federal Credit Union with both my business and personal accounts. Element has played a major role in helping me improve my credit score and organization. I've never been treated better or with more respect by any financial institution.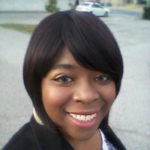 Shantrace
/ Member since 2012
Element has been instrumental in getting my finances in order. They've done everything from protecting me against fraudulent charges to financing my auto loan. If you're looking for a great credit union, then Element Federal Credit Union is the one you want!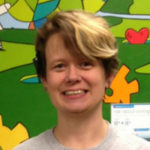 Rhonda
/ Member since 2013
Out of all the financial institutions I have used in my lifetime, Element is by far my favorite. They even have custom, instant issue debit cards with great designs. I have Zombie Chickens on my card. Who knew? They also have lots of shared branches around the nation, and that's just really cool!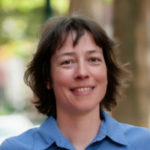 Linda
/ CEO since 1998
I joined Element in 1998. I thought it was just a short pitstop until my next, big adventure. I was wrong. This was the start of my great adventure. I'm glad I stayed and continue to love what I do for our members and our community.